I am in a swap with a really fun group of girls. Each month, one person in our group sends out a card kit to everyone in the group. This month it was Beth's turn to send out the kit. She mailed us an amazingly fun kit with lots of red, pink, and white. Thanks!!!!
Here is a picture of the kit.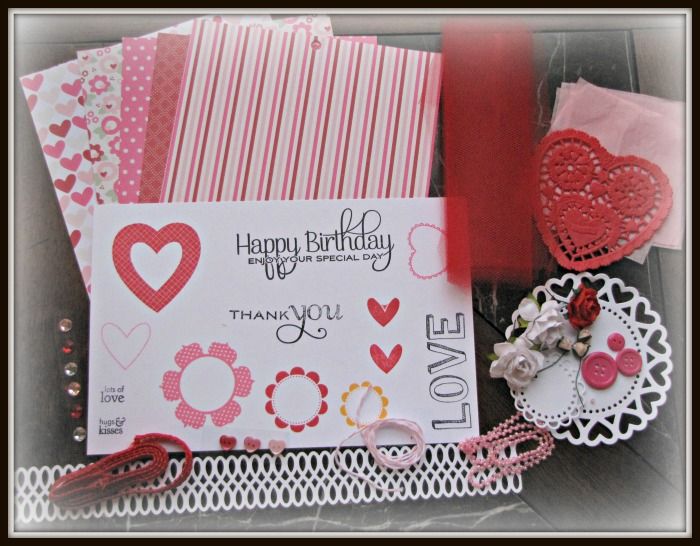 Beth always puts together really fun kits to work with and this one was no exception. Here are the cards that I created.
I also made a little box with candy and accidently gave it away before I took a picture. : ( However, the person that I gave it to said, "I didn't know you could make something like this." LOL I think it was a compliment.
If you want to check out the rest of our creations, here are links to everyone's blogs. A couple of our girls do not have a blog, so their creations can be seen at
Scrappin' Mojo
.
Diane
Beth
Terri
Mara
Joni
Niki
Jan
Thanks for looking and any comments are greatly appreciated.